Neue Publikation:
Sense(s) of Heimat - Plurilocal Self-Location and Emotional Geographies through the Lens of International Migration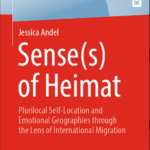 Die Masterarbeit von Jessica Andel, die unser Team lange als Hilfskraft unterstützt hat, wurde in der Reihe BestMasters beim Springer Verlag publiziert.
Kurzbeschreibung: The German notion of 'Heimat' is highly subjective, ambiguous and historically charged. Senses of belonging and identity associated with Heimat render the concept vulnerable to appropriation and instrumentalization by different political forces. Thereby, a static and exclusive understanding of Heimat is often depicted. This book drafts a counternarrative to demystify the contested concept. On the one hand, Heimat is conceptualized as spatial through emotional-geographical approaches to human-place relations. And on the other hand, the concept is placed in a global context through the perspective of international migration. The author contributes to the understanding of Heimat as an emotional map of self-location. This subjective map is neither purely static nor dynamic - it is characterized by simultaneities of opposing processes.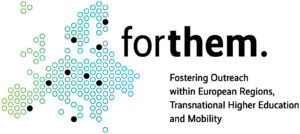 Unser Team übernimmt die Koordination des FORTHEM Alliance Lab (2) "Diversity and Migration".
Mehr erfahren Sie hier
Next: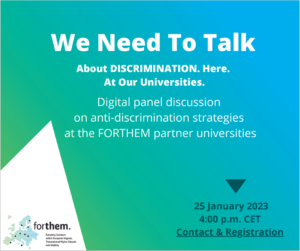 WE NEED TO TALK - Online panel discussion on anti-discrimination strategies at the FORTHEM partner universities
25.01.2023 at 4pm, CET.
For the Flyer and all information click here: We Need To Talk_25.01.2023
Ringvorlesung "Visions for Climate"
Uniweite Lehre - sei dabei! Das Zukunftsmodul startet zum WS 2022/23 mit der Ringvorlesung "Visions for Climate". zukunftsmodul.uni-mainz.de.
Die Humangeographie blickt auf urbane Utopien und Fragen der Nachhaltigkeit smarter Städte: